Rapper TI Calls Female Rapper Iggy Azalea 'Biggest Blunder & Failure' During Twitter Fight!
 | 
Twitter Fight: Rapper TI calls Iggy Azalea his 'biggest blunder & failure'. 
Rapper T.I. and female rapper Iggy Azalea end up locking horns again after T.I. called her a 'blunder' and a 'tarnish of his legacy'
Eight years ago Iggy Azalea, then struggling artist signed a recording contract with Grand Hustle, T.I.'s label.
Azalea received great success and the two were closer than ever.
But soon, Azalea's lyrics and public presentation started making fans question her talent and that's when the 39-year-old rapper stepped away and cut ties with the Australian rapper.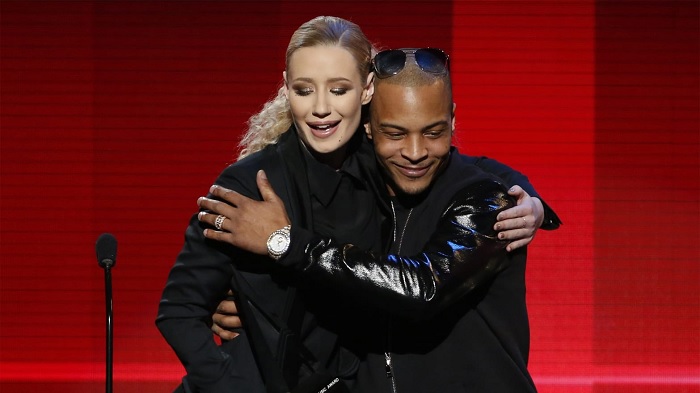 Image Source: Celebrity Insider
Stay with us. We have the full story!