It was a big day for football player Isaiah Wilson from Georgia as he was drafted into the NFL yesterday.  
There's no doubt that Isaiah Wilson is the talk of his town right now, but his mother and his blonde girlfriend somehow stole the show yesterday. And, his mother especially, is going viral today after she was seen manhandling his girlfriend on National TV!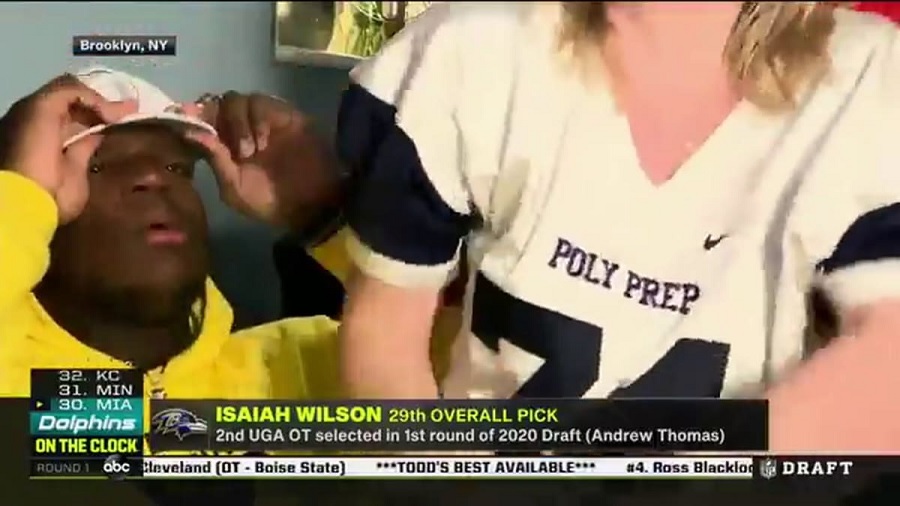 Keep reading, video ahead!