Keke Palmer Goes Viral After Pleading w/ National Guardsman To Join March: 'We Need You!'
 | 
Almost each and every celebrity, big and small, young and old of many different races have shown support for the protests following the killing of i.
But very few have gotten really involved and marched alongside the protesters in support of the cause. One of them is actress — Keke Palmer.
And yesterday, on "Blackout Tuesday" Keke Palmer went crazy viral after she pleaded a national guardsman to march with the protesters.
"We need you. So march with us. March beside us."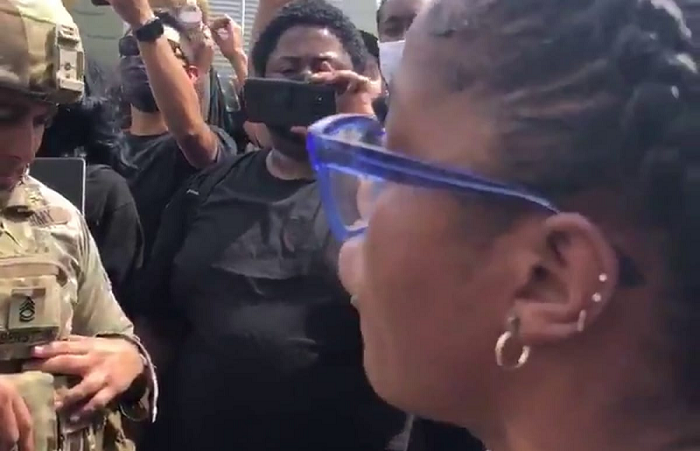 Keep reading, video ahead!